Minister Pat Breen – Minister of State – Department of Trade Employment & Business

Minister of State for Employment and Small Business
Pat Breen TD was appointed Minister for Employment and Small Business on the 19th May 2016.
Pat was first elected to Dail Eireann in 2002 and was successfully reelected in 2007 and 2011.  He served as Chairman of the Joint Oireachtas Committee on Foreign Affairs and Trade from 22nd June 2011 to 3rd February 2016.
Prior to Pat's election to Dail Eireann, he was a member of Clare County Council from June 1999 to 2002
__________________________________________________
AEMS - Conor Molloy - Event Chairman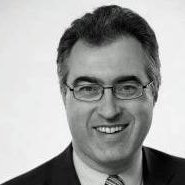 Conor Molloy is an independent energy advisor, accepted as a member of the Association of Energy Engineers, CILT, FTAI, IMCA and EVO
With an MSc in Energy Management and Renewable energy from University of Ulster, he is a Certified Energy Manager (CEM), Measurement & Verification professional (CMVP) and trainer for ISO50001. 
In recent times, he has trained ESOS Lead Assessors in Transport Energy Auditing at the request of the UK Government's Environment Agency, led the publication of EN 16247-4 Europe's transport energy audit standard and contributed to ISO50004.
Since 2005, Conor's day job has been helping business' save fuel and manage their energy usage for profit and reduced emissions.
____________________________________________
SEAI - Jason Doherty - Programme Executive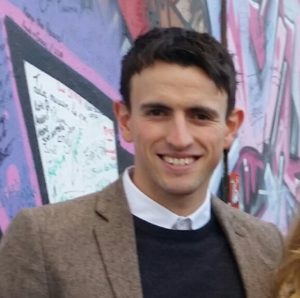 Jason is a Programme Executive with Sustainable Energy Authority of Ireland (SEAI). Since joining SEAI in 2014, Jason has previously worked with the Energy Demand Management team helping to deliver a range of supports to the public and private sector.
Jason is now working with the Development team and primarily focusing on the EXEED (Excellence in Energy Efficiency Design) Certified Programme development along with leading the implementation and continual improvement of SEAI's ISO 50001 Energy management system standard.
Jason is currently acting as energy efficiency design owner for a pilot EXEED demonstration project SEAI are implementing at their Dublin office in Wilton Park House. This role requires the co-ordination, review and management of key project requirements while also being accountable to top management for implementing the requirements of the standard within the design project application.
Jason is also heavily involved in the development of the EXEED certification scheme and will be focusing on delivering an effective body of knowledge for EXEED in 2017 to improve understanding, awareness and specific requirements of the program. This will likely be achieved through technical bulletins, case studies, presentation slides, brochures and FAQ's.
Jason graduated from National University of Ireland, Galway and Dublin Institute of Technology with a bachelor's degree in Civil Engineering and a master's degree in Energy Management respectively.
____________________________________________
Enterprise Ireland - Richard Keegan - FIEI Manager (Benchmarking & Sustainability)
Dr. Keegan is a specialist in the areas of Lean/World Class Business and Benchmarking with Enterprise Ireland. He has focused on adapting these concepts for small and medium enterprises (SMEs). He has worked closely with a large number of companies, helping them introduce the concepts of world class manufacturing based on objective benchmarking. He has written several books on the topic and is a Adjunct Assistant Professor, in the Business School at Trinity College Dublin, lecturing at MBA on Operations Strategy and undergraduate level on Operations Management, and as a guest lecturer at National University of Ireland – Galway, to both undergraduate and MBA levels.
He acts as the European advisor to the World Class Activities of the EU-Japan Centre for Industrial Co-Operation. He lead the DG Enterprise Benchmarking Initiative, the European Benchmarking Forum and Network, focused on developing synergies and actions forward for benchmarking within the European Community as a means of developing the competitiveness of industry. He has trained as an engineer and has achieved Chartered Engineer status and a Master of Commerce degree on world class practices for SMEs. He is a Fellow of the Institute of Engineers of Ireland.
He has been awarded a Doctoral degree with National University of Ireland, Galway, for work based on the use of benchmarking and world class practices to improve the operational performance of SMEs using networks.
His latest book Applied Benchmarking for Competitiveness has been published in Ireland and India and has been published in a translated form in Portugal and Italy. Proceeds from the book are given to the Irish Cancer Society, Research Fund.
He has worked previously for DAF Trucks, Nokia and Nestle.
____________________________________________
Abbvie (Ballytivnan) – Jim Leahy – EHS Champion
Early Career                                                                                                                                                          

Jim launched his career with Sisk as a Site Engineer, later moving to Telectron Telecom, a fully integrated design and manufacturing company as a Production Engineer. He was then recruited by Storage Technology Computers, a Tape and Disc drive computer manufacturer as a manufacturing Engineer. He subsequently worked for AT&T as a Senior Engineer specialising in product transfer, new product introduction and process automation before being quickly promoted to Engineering Manager.
Abbott, 1992-2001                                                                                                                                              
Recruited by Abbott as Engineering Manager in 1992, he was an integral part of the senior management team that transitioned the medical device company from manual assembly to full automation. This activity coincided with a major investment in the facility and its utilities.+
Eutec, 2001-2012                                                                                                                                                
Jim was appointed Managing Director in 2001, and over a period of 5 years transformed  the company culture into dynamic force through training and mentoring, becoming a key supplier to tier 1 contractors working on successful projects in Abbott Pharmaceuticals, Boston Scientific, Seagate, Hollister amongst others. In addition he developed the company's Research and Development capability particularly in the area of composting equipment.
AbbVie, 2012-Present                                                                                                                                       
Jim was recruited as a Project Manager during the start-up phase of the company, soon afterwards transitioning into the role of Site Engineering Services Manager which included responsibility for Environment, Health, Safety and Energy. In 2015 he completed a major two year site capital investment program. He is particularly proud of achieving ISO 14001, OSHAS 18001 and ISO 50001 Certification during the year. His aim is to add ISO 55001 by June.
He obtained a Mechanical Engineering Degree from College of Technology, Bolton Street, a Bachelor of Science in Engineering from Trinity College, a Degree of Master of Engineering Design from UCD, and is a member of Engineers Ireland.
A very recent convert to cycling, he organised and completed the inaugural "ALL for One" AbbVie Cycle Challenge from Sligo to Dublin in 2015.
With the 2nd Annual Cycle Challenge organised for June from Sligo to Cork, not only is he adamant that he will complete the journey but successfully cross the Slieve Bloom and Knockmealdown Mountains on the way to Garryvoe.
____________________________________________
Irish Medtech Association - Adrienne McDonnell - Senior Executive
Adrienne is a Senior Executive with the Irish Medtech Association, the Ibec sector that represents the medical technology industry in Ireland.
Adrienne has been with Ibec since 2000 and spent the first four years of her time there working in the Finance Department, implementing a new procurement policy across the organisation.
In 2005, Adrienne moved over to the Ibec Business Sectors, where she lobbied both at national and EU level on various issues relating to the Software; Cellular Industry; and Food & Drinks sectors.
In 2010, Adrienne moved into the Irish Medtech Association (then IMDA), where she assumed responsibility for thedevelopment and implementation of strategies for Operational Excellence, Marketing & Communications, Compliance and Entrepreneurship.
In 2013, Adrienne led the Irish Medtech submission on the Review of National Apprenticeships Model for Ireland, and jointly developed the Irish MedtechApprenticeships proposal in March 2015, which subsequently received category 1 approval for development of what are now, the new Manufacturing Level 6 Technician and Level 7 Engineer Apprenticeships.
Most recently, Adrienne has responsibility for a newly formed Advanced Manufacturing Working Group across the Medtech& Engineering sectors in Ibec.
Adrienne holds a degree in Business Studies from Waterford Institute of Technology, and a Mastersin Marketing from the National College of Ireland. She also holds qualifications in PR and Digital Marketing. Prior to joining Ibec, Adrienne worked with Boston Scientific in Galway; Dublin Airport Authority; and the HSE.
She also represents the Irish Medtech Association on MedTech Europe's, Market Access, and Compliance Committees.
_______________________________________
Teleflex Medical Europe Limited: David McKernan Director of Advance Manufacturing
David leads Teleflex's global operational excellence program and project management office. The operational excellence program has created a global strategy. Every site follows a standard process to develop its strategy and engage its people. It's enabled 10,000 employees to systematically make improvements every day.
David has been working in medical devices and technology companies for 25 years.
David has an MBA from the Open University. He has been awarded a six sigma black belt from the American Society of Quality and is a certified project manager (PMP). He has been chair of the Irish Med Tech Operational Excellence working group.
__________________________________________
Teleflex Medical Europe Limited: Colin Curran VP HR Global Operations

I am in my current role for the last 6 years where I am responsible for HR activities across Global Operations such as transfers, integrations, key talent development etc.  GO consists of procurement, manufacturing plus logistics and distribution.  Approximately 10,000 employees located across 25 locationsspread across US, Mexico, Uruguay, Czech, Germany, India, China, Malaysia, Belgium etc.  We began our Lean journey in 2016 deploying the MOR model across our complete supply chain.
I began my Lean/ Six Sigma learning with Motorola in Cork, continued this in Merck and now it is a cornerstone of our strategy in Teleflex.  I began life as an engineer I hold a BEng, MBA from UL, MSc in OD from Birkbeck London University.   I gained my Six Sigma Black Belt via Motorola University.
_____________________________________________
Deloitte – Andrew O'Reilly – Commercial Manager

Andrew is a specialist Research and Development Incentives advisor working in this area over 7 years.
With a background spanning two decades in ICT (specifically business systems and software solutions consultancy) Andrew is a seasoned commercial professional and expert speaker/presenter.
He conveys clarity from complexity and assists businesses in understanding the important detail surrounding the innovation incentives landscape.
The Gi3 team within which Andrew works is the largest professional services global network of RD&I professionals, with over 50 jurisdictions served.  Gi3 provides a global perspective on RD&I incentives.
They connect all relevant stakeholders in a complex funding environment.  This coupled with Deloittes broader services allows companies to consider the impact of incentives on the wider tax, finance and commercial operational decisions.
____________________________________________
Fleming Medical Ltd. - Ray O Brien - Business Innovation Project Manager

Ray O Brien is the Operations and Innovation Manager at Fleming Medical limited. He is an accomplished project manager, IP strategist, technology commercialisation specialist and innovator in both technology and business.
Ray since his arrival at Fleming Medical has lead the charge in change within all departments adding value to New product development, R&D, IP development, IT , Quality and Regulatory implementation to the new MDR.
Fleming Medical is a company in expansion and is building both its business and resources to meet the challenges of the future through business future proofing.
Fleming Medical is engaged in an international collaboration with company's such as Philips, Holst Eindhoven and Tyndall Cork through ECSEL in the development of breakthrough technologies answering the unspoken needs of clinicians and bringing patient healing to new unprecedented outcomes. Fleming Medical is a future leader in MedTech.
________________________________________
Colin Keogh - Co-founder of The Rapid Foundation
Colin is an award winning highly driven & innovative Engineer, with qualifications &experience in innovative technologies in the Mechanical and Energy engineeringsectors such as Biomass Energy, 3D Printing, Additive Manufacturing, BiomedicalEngineering & Innovative Design.
He is currently leading new research in the Energy,Environment, 3D Printing and Innovation fieldsat UCD,with a focus on policy & technology forecasting, advancing additive manufacturing& medical device design, 3rd world social entrepreneurial applications ofadditive manufacturing and integrating advanced technologies social, environmental, philanthropic and entrepreneurial activities.
He has a degree in MechanicalEngineering and a Master's Degree in Energy Systems Engineering from UCD. He iscurrently undertaking a PhD in engineering in UCD focusing on improving innovation methodologies using disruptive technologies.
He co-founded a social enterprise in 2014, The Rapid Foundation, which aims todisperse 3d printing technology to 3rd world locations and conduct printingworkshops with schools in the UK and Ireland. Its goal is to change the way developmental aid is distributed, and improve the innovation potential of all people, regardless of their circumstances.
This work won the IMechE 2016 Fritz Schumacher award and was a noted project in the 2016UN Global Sustainable Development Report. This work resulted in him being namedas one of Forbes 30 Under 30 for Europe in Science and Healthcare, as one ofJCI's Ten Outstanding Young People for 2017 and as a 2017 Nissan Generation Next Ambassador.
His latest venture is the Printastic project, run in collaboration with the Department of Housing, Planning and Local Government tackling the recycling and repurposing of waste plastic materials from the oceansutilising low cost, low tech solutions supported by 3D printing technologies. This work is growing rapidly, and will soon be integrated in the activities of the European Commission.
Colin is also an active technology consultant, advising a number of companies and bodies, from small start-ups to government departments, in areas such as disruptive technologies, engineering practice, innovation, design and early stage growth & prototyping.